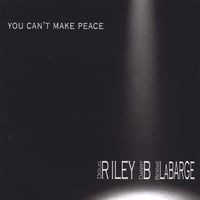 Album Notes
"It's been eleven years since Danny B, Bernie LaBarge and I recorded together and it seems like no time has passed at all. When this pared-down version of the original band got together in my music room in PEI it was as if we had just gigged together earlier in the week and were now going to lay down some tracks. We had no idea what we were going to record – we tossed around a bunch of suggestions and came up with a very eclectic mix of obscure traditionals, old blues chestnuts and a couple of originals. From the first note the old chemistry was there and we were inside each other's heads. My friend Gordon Belsher (from Guernsey Cove, PEI) set up his board right amongst us in the music room and did a marvelous job of capturing the spontaneous essence of what transpired – he was truly a part of the ensemble. This was a unique experience for me: making music with two dear old buddies with no pressure or time constraints. I can't remember ever having more fun from recording and I am extremely proud of the result. This is truly an off-the-floor recording with virtually no overdubs and is a valid representation of the live trio. I honestly don't miss the bass and drums – in fact, it brings to mind an old Duke Ellington quote: 'Some people just enjoy the caviar; they don't want the eggs and onions.'"
Doug Riley
"Just because I wear a fedora and play harmonica, it shouldn't automatically typecast me as a bluesman. Although I love the blues, I also have an eclectic
taste for music. This particular project expresses that. Doug Riley and I have been talking about creating a duo album for many years now. When Bernie LaBarge said that he had some time on his hands and asked if he could join us, I went "Hip, hip, hooray!" With Gordon Belsher on the controls of his vintage reel-to-reel tape machine it was like having the finest foursome on a golf course. Just to hear the tape rewind again in this digital world was music to my ears.
I think I conjured up all of my personalities on these selections, considering we didn't know what tunes we were doing until the day we recorded them, with the exception of Dolly's Smile and Francisco's Van, the lyrics of which I wrote on a sunny January day in Mazatlan, Mexico. Doug Riley's musical expertise was the perfect collaboration for Dolly's Smile, and Bernie LaBarge's creative mind and sense of humour were ideal for adding the final touches to Francisco's Van.
There is nothing like playing music with great musicians, but it's even better when they are also great friends.
Hope you enjoy it."
Danny "B"


"This CD is a culmination of nearly twenty years of friendship and musical collaboration with Doug and Danny. From the moment we started the session it felt as comfy as an old pair of slippers. At one point, while recording the title track, I thought I was listening to a record through the headphones rather than actually recording it! What a remarkable feeling that was. We recorded the vast majority of these tunes in one take with no overdubs. I loved every minute of it, and I sure hope Volume Two isn't too far in the distance."
Bernie LaBarge

Production Notes
This album was recorded in just two days in May 2007 at Doug and Jan Riley's beautifully restored and renovated century farmhouse on Durell Point in eastern Prince Edward Island. I felt an immediate sense of camaraderie amongst the three performers, whose friendship has spanned a few decades. From the first run-through, the mutual respect and joy of playing together was evident to me, and this became even more apparent as the sessions went on.
For recording, I set up my 16 track Teac ½" tape recorder and mixing board in Doug's music room. I recorded Doug's seven-foot Hamburg Steinway grand piano using three mics selected to give it a warm natural sound. Doug also recorded tracks on his vintage Wurlitzer electric piano (which we captured by miking the on-board amplifier), as well as on his gorgeous Hammond B3 organ through a booming vintage Leslie speaker (again using three mics).
Bernie LaBarge played his state-of-the-art guitar through his magical high-tech modeling gear, in and out of his laptop, and patched into the sound board. Using this, he was able to have a variety of actual guitar sounds. He used everything from a nylon string acoustic, to Jimi Hendrix electric, and everything in between. An amazing piece of gear!
For Danny B.'s rich vocals and harmonica tracks, he was "isolated" in the entry hall outside the music room, communicating visually through the glass panels of the room's french doors.
Most tracks were recorded "off the floor" with very few edits and overdubs.
Back in the studio, after loading the tracks into my PARIS digital system for editing and mixing, I found that, in spite of the eclectic mix of styles and songs, the album has an overall unity to it.
I'm sure that it's because of the level of comfort and trust among all involved. It truly was a privilege and a pleasure to be part of this project.


GORDON BELSHER
Guernsey Cove Parlour Productions